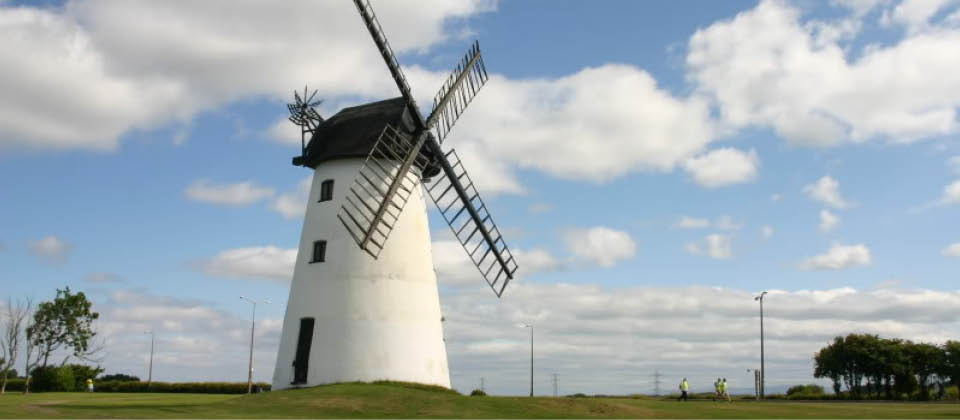 Welcome to Little Marton Windmill

---
Little Marton Windmill is a well known landmark.
It is familiar to millions of travellers due to its location on the principal main road into Blackpool, just by the end of the M55 motorway.
Relatively few however know the story of the mill, or its place in local history.
Recently, with co-operation between Blackpool Council and The Friends of Little Marton Windmill, it has become possible to view the interior of the mill, and the remaining original machinery, whilst enjoying a unique exhibition depicting the story of windmills across the Fylde.
The story is told of how the mill was saved into preservation as a memorial to popular local author Allen Clarke, was adopted by the town council, and eventually opened to the public by the Friends group.
---

Day Trips & School Tours

---
The Friends of little Marton Windmill are happy to open the mill for private visits, by prior arrangement. Our heritage displays are normally in place throughout the spring and until late autumn. Light refreshments can be arranged if desired.

If you wish to organise such a visit, please contact us, initially through this website, and we will come back to you.

---
---
Check Out Our Latest Events
Why not find out more about the history of the mill!
Find Out More